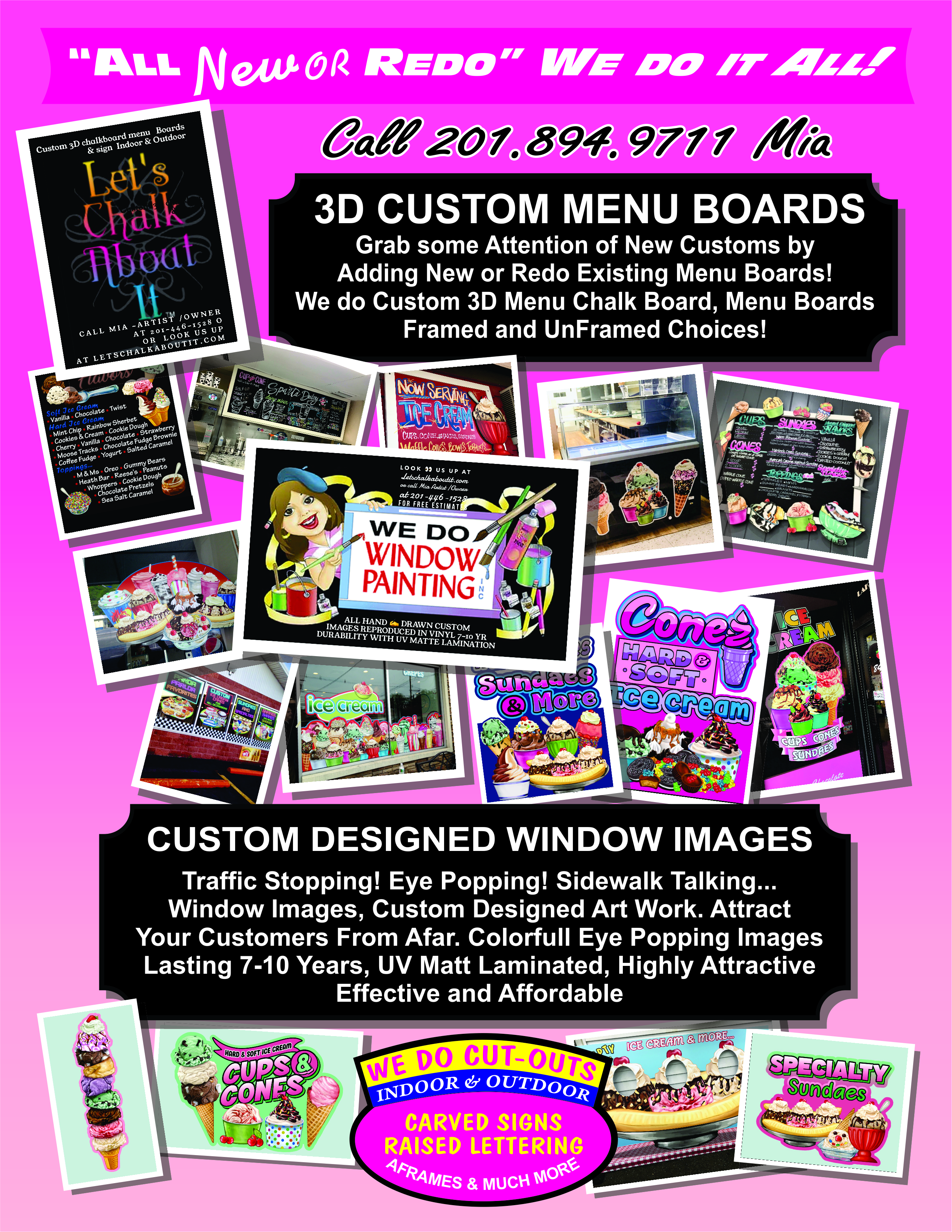 Personalized Menu Chalkboards and Window Images
Let's Chalk About It is your source for custom artwork that is ideal for all
types of businesses. We do personalized 3D chalkboards
and digitally drawn window images.
Mia Rodriguez Artist / Owner has been creating eye-catching window
designs for over than 35 years.
This email address is being protected from spambots. You need JavaScript enabled to view it.
This email address is being protected from spambots. You need JavaScript enabled to view it.